A historic estate, an entrepreneurial dream, an organic dairy.
Spadarotta is a historic Estate immersed in a territory ideal for the production of Parmigiano Reggiano, and represents the realization of the dream of an entrepreneur from Trentino who, in the early 2000s, struck by the magic of the place, decided to make it his future.
From one century to the next…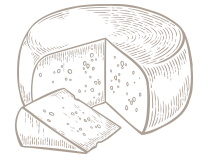 Late 1700s
It is said that the Spadarotta estate already occupied its place among poplars and field maples in the heart of Val D'Enza.
Early 1900s
There is a rumor that, at the wish of the Magnani Rocca family, the historic owner of the farm, the Spadarotta dairy began its production of Parmigiano Reggiano.
2001
The management of the company passed into the hands of the de Poda family.
From 2001
The Dairy's vocation to closed-cycle production became exclusive: the processing of milk from local producers was replaced by the production of Parmigiano Reggiano with only milk from the Estate.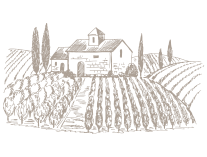 From 2011
The centuries-old meadows of the Estate, never chemically treated and rich in history as well as flowers and rare essences, obtained the organic certification: Caseificio Spadarotta thus began its production of Organic Parmigiano Reggiano.
Organic, no gmo, closed loop.
The production of Parmigiano Reggiano by Caseificio Spadarotta is organic, thanks to the polyphite soils that, since the beginning of the dairy's history, have never been chemically treated. It is also configured as a closed-loop production: The cheese is produced with milk from the cows reared on site, fed with forage grown on the centuries-old meadows of the Estate.
The choice of a zero-km supply chain comes from the desire to protect the ecosystem and the welfare of animals, and from the desire to produce a cheese with a unique flavor, the result of the use of uncontaminated forage rich in flowers and rare essences that release unparalleled aromas into the milk and cheese.
Discover more