The production of Spadarotta parmigiano is a closed loop.
Everything takes place inside the estate: from the cultivation of the forage, to the breeding of the cows, to the production of the cheese.
The flavor of Spadarotta Parmigiano Reggiano is unparalleled: the hay grown on the Estate's centuries-old polyphite meadows is rich in flowers and rare essences that release ancient scents into the milk and give Spadarotta Organic Parmigiano Reggiano a unique aroma.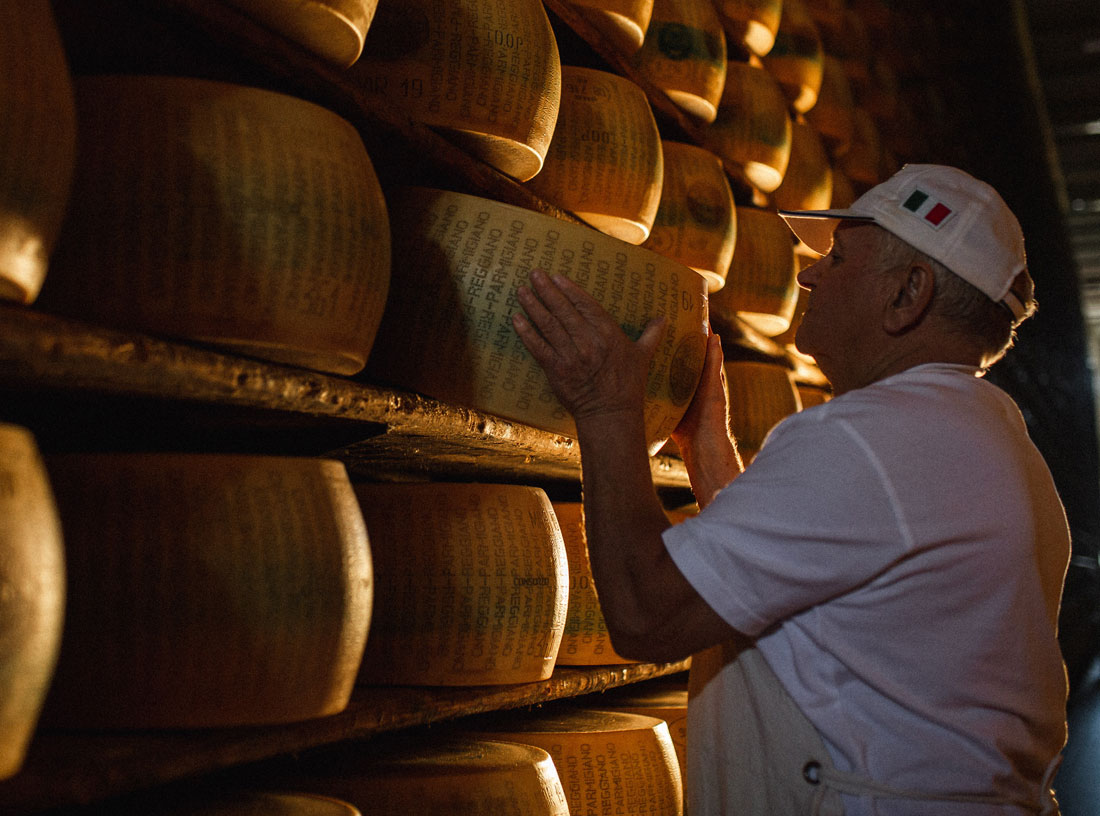 KM 0
S
p
a
d
a
r
o
t
t
a
®
P
a
r
m
i
g
i
a
n
o
r
e
g
g
i
a
n
o
B
i
o
l
o
g
i
c
o
pr
The breeding takes place on the grounds of the estate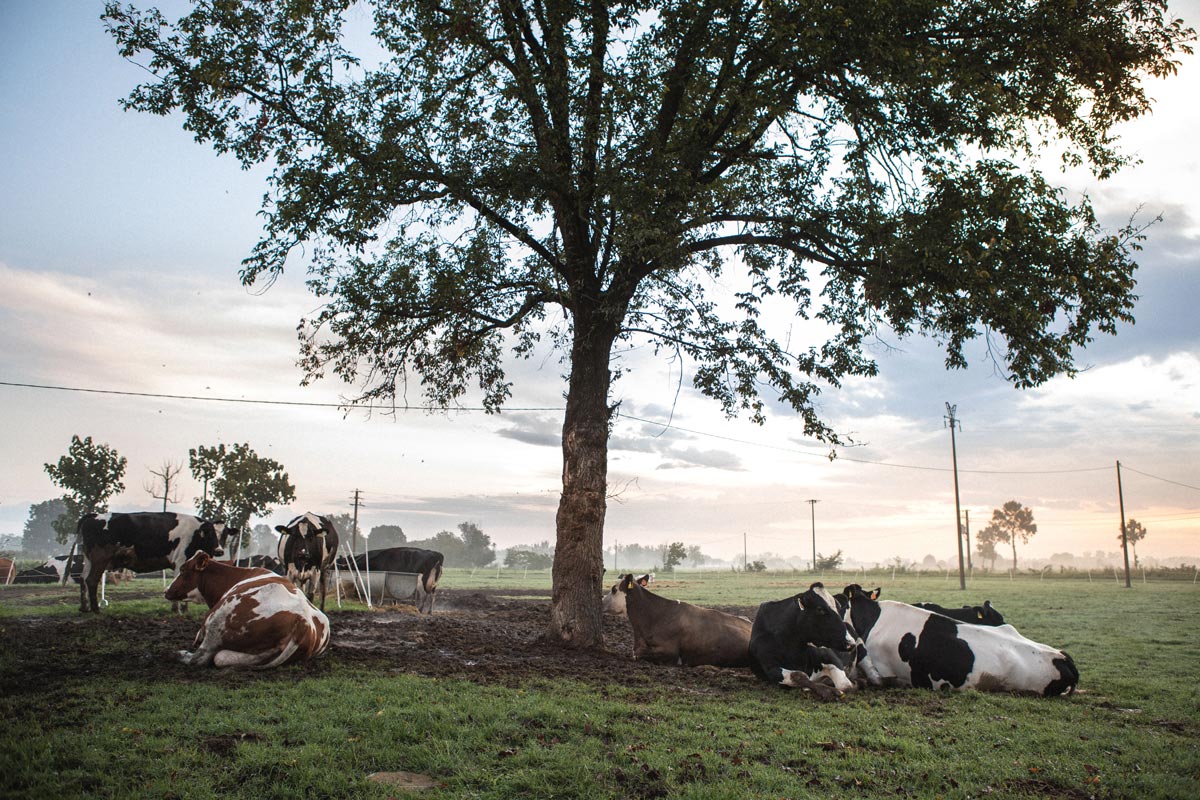 What are the stages of a closed-loop production?
The breeding of the cows takes place a few meters from the Spadarotta Dairy, within the Estate. The freshly milked milk arrives directly at the Dairy in the ideal conditions to be transformed into high-quality Parmigiano Reggiano.
Caseificio Spadarotta produces only 10 wheels a day: because the processing is as it was "in times gone by", completely artisanal, and requires time, care and attention.
All the subsequent stages of the artisan process of creating Parmigiano Reggiano also take place at the Dairy of the Estate, completing the closed-loop production, more commonly known as a zero-kilometer supply chain.
Within the Dairy, each stage of production is personally supervised by the master Dairyman. This ensures high standards of product quality and consistency in the flavor and characteristics of the cheese.